Click the following links for video instructions.
You'll want to do a 50% water change every 2 to 3 months. This is most noticeable when the water begins to have a yellowish tint. When changing the water, you will not remove the frogs, sand, or colored gravel. Replace the water with aquarium-ready water - distilled water or tap water treated with Prime. Use a clean microfiber cloth to wipe the walls of the tank if needed or an unscented wet paper towel.
When changing the water, you will want to disperse the water so it is not poured directly onto the rocks/sand. Pouring the water directly into the tank will stir up the rocks and the sand. If this happens your tank will become cloudy. Let it sit. It will take a few days for the sand to settle. If it doesn't completely clear within a few days, do another 50% water change to remove the floating sand. It will typically settle back down to the bottom of the BioSphere but you will want to try to cover the sand with the colored gravel to the best of your ability.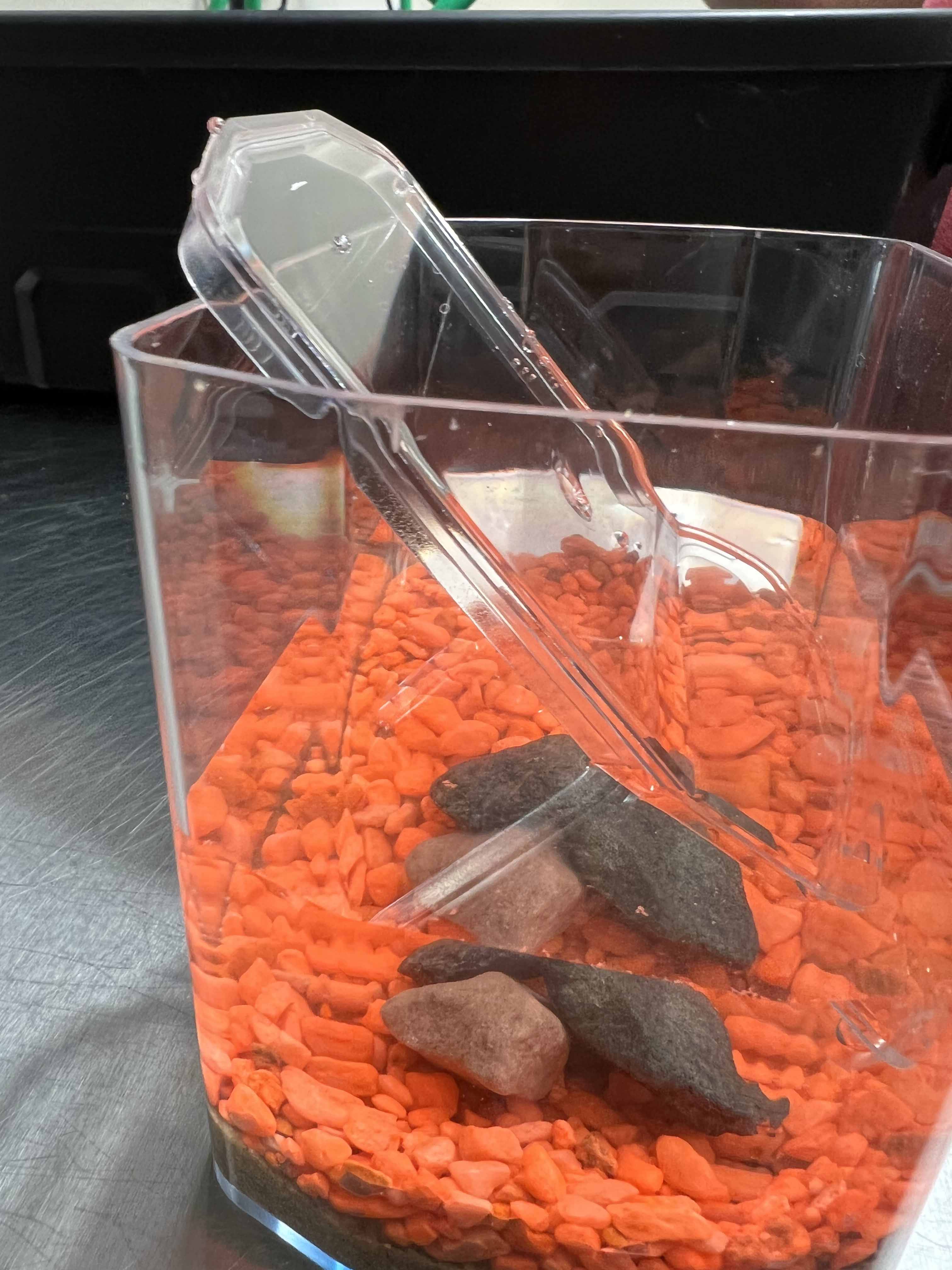 We suggest using the BioSphere lid placed in the aquarium at an angle or a coffee cup lid (like a Starbucks lid) turned upside down. Pour the water into the lid so it disperses the water. You can also use your hand and pour the water over your hand with spread-out fingers. An inexpensive, small-size watering can is also a fun way for your kids to help change the water as well.
For the safety of these critters, we recommend distilled water (one bottle ought to do it) or using a pet-store water conditioner (Prime) with your tap water.